This article wont change your mind
I once asked a question in my church: "in the Bible, where do we see Mary riding on a donkey"?
What's your answer?
If you answered "nowhere", congratulations! The gospel Christmas stories never mention a donkey, and yet, for most of us, the idea of Mary going to Bethlehem on a donkey "seems right". Even when we find out there is no donkey we somehow want there to be a donkey. This is an innocent example of a mistaken belief many Christians have. We absorbed it through Sunday Schools and countless nativity plays. We may think it's in the Bible, but it isn't.
This article is not about donkeys (sorry!). But it is about the feeling that "there should be a donkey". It's about the idea that, sometimes, our convictions, what we earnestly believe, blinds us to truth.
What convictions are we talking about?
Our donkey friend is harmless and doesn't offend anyone (I hope!). But there are other convictions that Christians hold dearly and can cause upset. They are no-go areas, minefields, in many churches. For example, convictions around speaking in tongues, infant versus believer's baptism, 6‑day creationism, same-sex relationships, or what will happen to people of other faiths.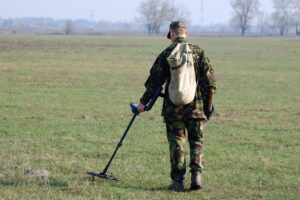 (All this while each of our churches adamantly claims "we're the ones that teach 'the truth'").
I'm not talking about where we stand on such debates. I'm talking about how we stand. It's good to have an opinion based on reason, experience and especially the Bible. But I often find that Christian beliefs have much more to do with upbringing and identity than anything in the Bible.
Our identity shapes our beliefs
Being part of a church and denomination gives us a sense of belonging. We find friends like us, we fulfil a need to be rooted and connected to other believers. Belonging to this group becomes part of who we are, our identity.
Much of what we believe is then reaffirmed through this group identity. These views may well be true but they may simply be positions that our "tribe" has always held. It's part of our group's identity and it contributes to our sense of belonging. But that same sense of belonging can make us intolerant of other groups who have a dearly held, but opposite, view. And it can even make us feel intolerant toward other believers in our own church who don't "toe the line".
So, is it possible that we sometimes confuse our facts with our identity? Is it possible that because our group or church has always said one thing, we become closed to, and even angered by, alternative views that do not align with our upbringing or our group? In fact:
Are we closed to conversation?
At a recent event, I heard that some people are leaving churches purely because a conversation about same-sex relationships was suggested. They are not interested in the conversation, simply the fact that there's going to be one is bad enough.
This is an example of "confirmation bias". That's where we actively seek out information that agrees with what we already believe, but discount evidence that goes against our view.
Some people are leaving their church simply because a conversation on same-sex relationships has been suggested
Recently I found myself doing exactly this while listening to Premier's Unbelievable (a program which by its nature tends to uncover our biases). Two Christian scholars were debating evolution. Since I believe evolution to be true, I found myself listening hard to the evidence for my view– it was gold dust! But, of course, I shook my head and looked for the holes when the opposing scholar explained young-earth creationism.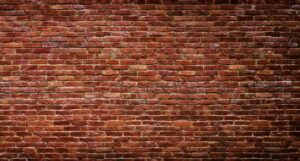 It's really hard not to be switched off to new insights by your own beliefs!
Even when reading scripture, a mature Christian should realise that we tend to read deeply into the parts we agree with, but look past the parts that say something different.
This motivated reasoning clicks in whether it's evolution, infant baptism, same-sex relationships, etc — because it upsets the apple cart of our identity. Sometimes we Christians have had these dearly-held views since early childhood, they are part of who we are. So, naturally, when they are challenged, our very identity can feel under threat. It's disorientating.
Which beliefs are undeniably true?
As Christians, there are beliefs that we (as part of our universal group-identity) hold as truth and these cannot be talked away or diluted. But it's a surprisingly small set. They are summarised in the ancient Creeds developed through the same spirit-filled communities that brought us the New Testament. They include God as creator, Jesus's life, death, resurrection, and second coming, as well as forgiveness and so forth. It's a fundamental but small set of beliefs, and it does not stray into any of the topical debates mentioned above. It's this small set that defines us as Christians.
Unfortunately, some people will extrapolate these fundamental "creedal truths" to their favourite topical debate, whether it's evolution or something else, but those topical debates have nothing to do with what it means to be an authentic follower of Christ.
Life experience changes our beliefs
Messy life experiences can also disrupt tidy belief systems. For example, let's say our Christian best-friend comes out as gay, or a close Christian relative marries someone of another faith, or our kids get divorced. Or simply, that our life doesn't turn out anything like what we believed God promised us.
If we are unprepared, having the rug pulled out distresses us. In the worst cases it can trigger a house-of-cards collapse, and we can start questioning everything. But instead, we should consider that God may be bidding us to let go of our comfort blankets. It can be an opportunity to find a richer relationship with him, where we are more content to sit alongside the confusion than know the answers. Where trying to be being Christ like is more important than trying to be right.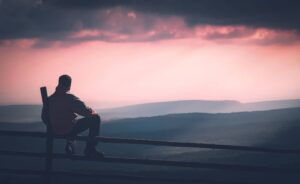 Our life stories should not dictate our faith but they should inform it. Otherwise we only have a clinical faith – great in the lab when it's just me and God, but in the real world it doesn't work.
The internet was supposed to help all this, but made it worse. It was supposed to widen our experience and knowledge by connecting us with many different kinds of people. Instead we ended up connected to the people who already agree with us – a bigger tribe of people who think like me.
Sometimes God bids us let go of whatever comfort blanket we are grasping
So when was the last time you changed your mind?
It's OK to change your mind, even your theology. As N T Wright said, "Has your understanding of Biblical theology changed over the years? … then you are in great company!". Our calling as Christians is not to certainty. It's to faith. That means a calling to trust simply … and wrestle with the rest.
A few suggestions:
Be curious. When you encounter believers, who hold to different truths, be friends and find out why. If you don't really know anyone from a different Christian tradition (let alone, say, a Muslim or a person of a different sexuality) that's a problem. It's too easy to objectify people we don't know.
We must learn to hold opposing views in our mind, in tension. I am increasingly convinced that, in the mystery of God, more than one truth can be true.
And, above all, remember that, ultimately, your identity as a teachable follower of Jesus counts for more than your identity with any group or tradition.
(Oh and guess what? There MIGHT have been a donkey according to some internet articles. However, owing to my monumental confirmation bias, I refuse to read them ????).
"This Article Won't Change Your Mind"
This Article Won't Change Your Mind is an original article by Julie Beck in The Atlantic, May 2017 — it provided the initial spark for this blog.
Subtitled: "The facts on why facts alone can't fight false beliefs". It is a landmark piece on how, especially in politics, "survival is more important than truth".