40 small acts of kindness for your family, your friends, and maybe even people you have never met?
40acts is a generosity campaign for Lent that challenges people to do one generous act a day to impact their families, friends, and communities. With over 40,000 people signed up to take part it is hoped that 40acts will create a ripple of generosity, reflecting God's generous heart and gift of Easter, and will make generous living a daily habit for many.
Having read thru a few of their 40 acts of kindness, which can be as simple as saying thank you, talking to a stranger, sharing a skill, forgiving someone or sending an anonymous gift, I have to say I was struck by how fun, creative, and yes, eminently do-able these things are! A different act of generosity every day for Lent now sounds worryingly achievable!
Is it possible to colour code one's generosity? 40acts have done just that::
GREEN : these acts take five minutes or less, and will usually be free (or really cheap!) to complete .… easy!
YELLOW: a little more challenging than the green acts, but these won't take more than fifteen minutes, or a couple of £/$/€.
RED: for those who love to push themselves to extravagance or those who have done 40acts before – take your generosity habit to the next level.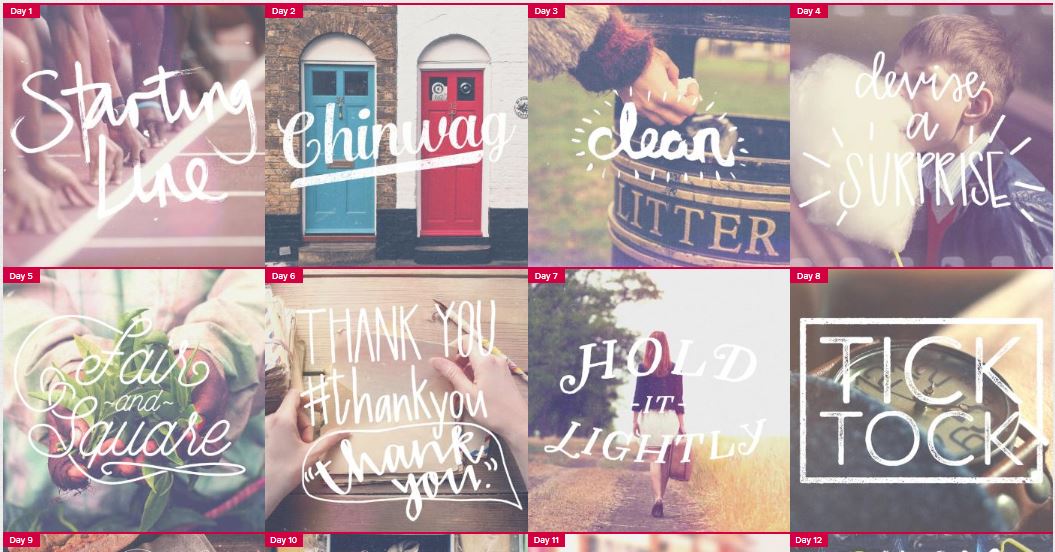 There is also a reflective Bible reading each day emailed to you with the choice of "acts".So if you think Lent can be more than just giving up chocolate — if you want to be part of something genuinely meaningful — sign up!
40acts has run since 2011 and the campaign won the Christian New Media Awards 2014 for 'Innovative Use of New Media in Outreach' and 'Most Creative Use of Social Media'.